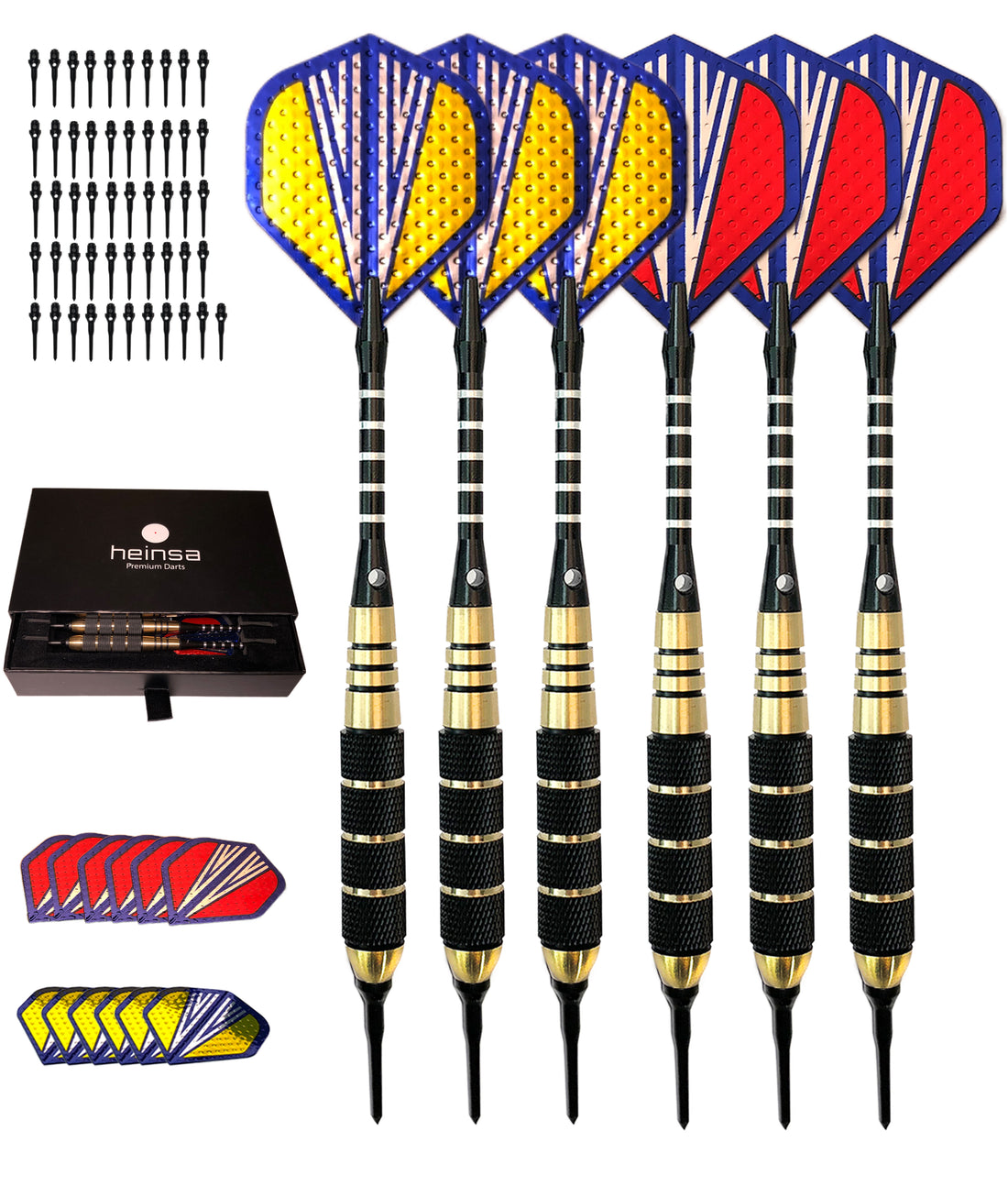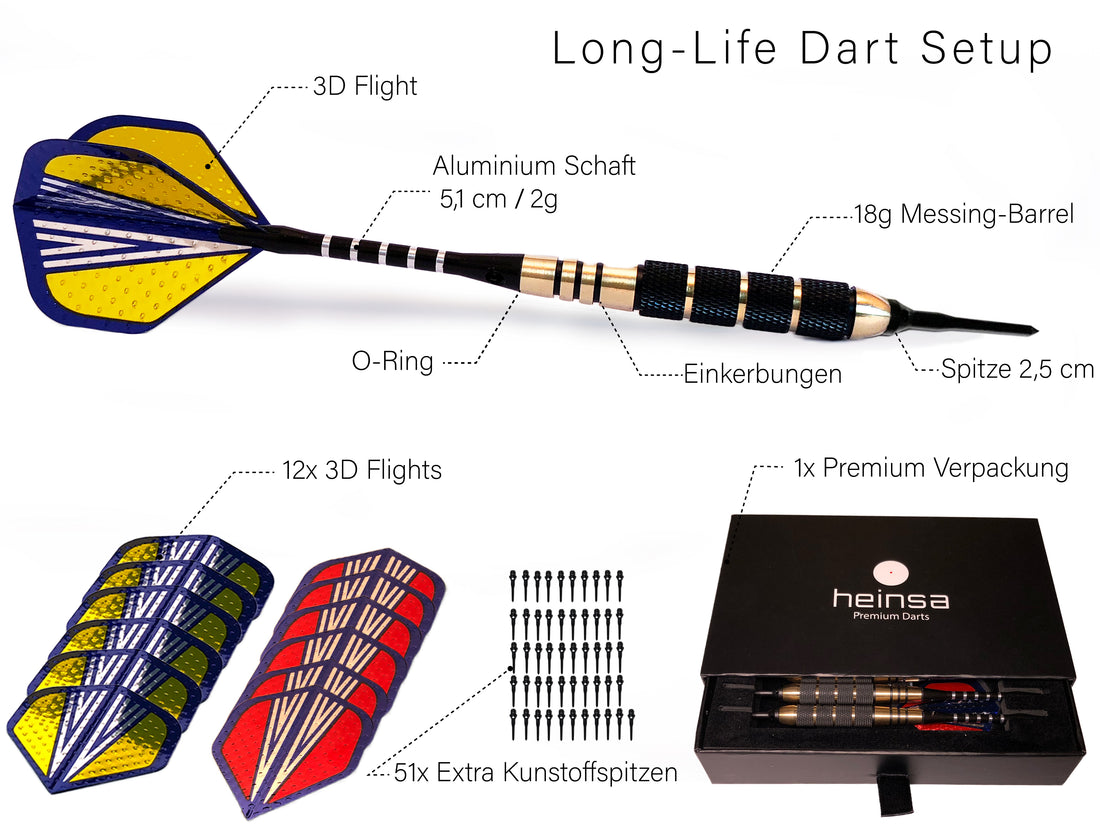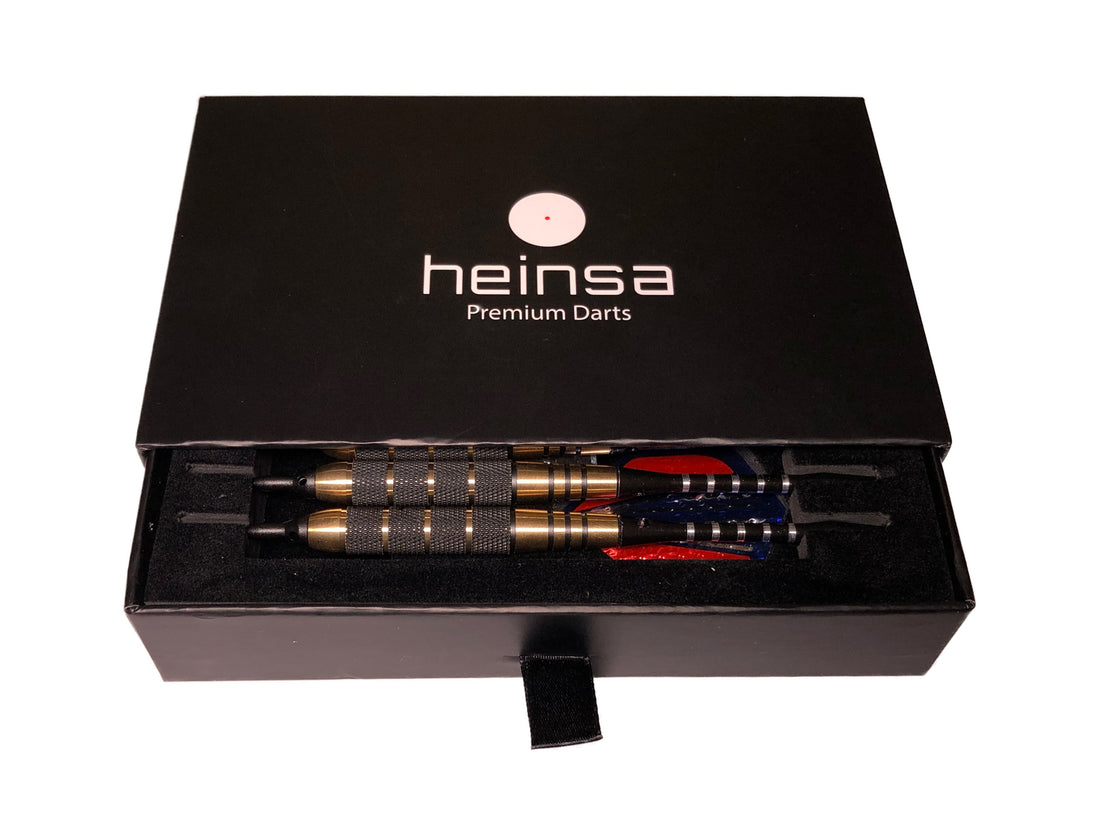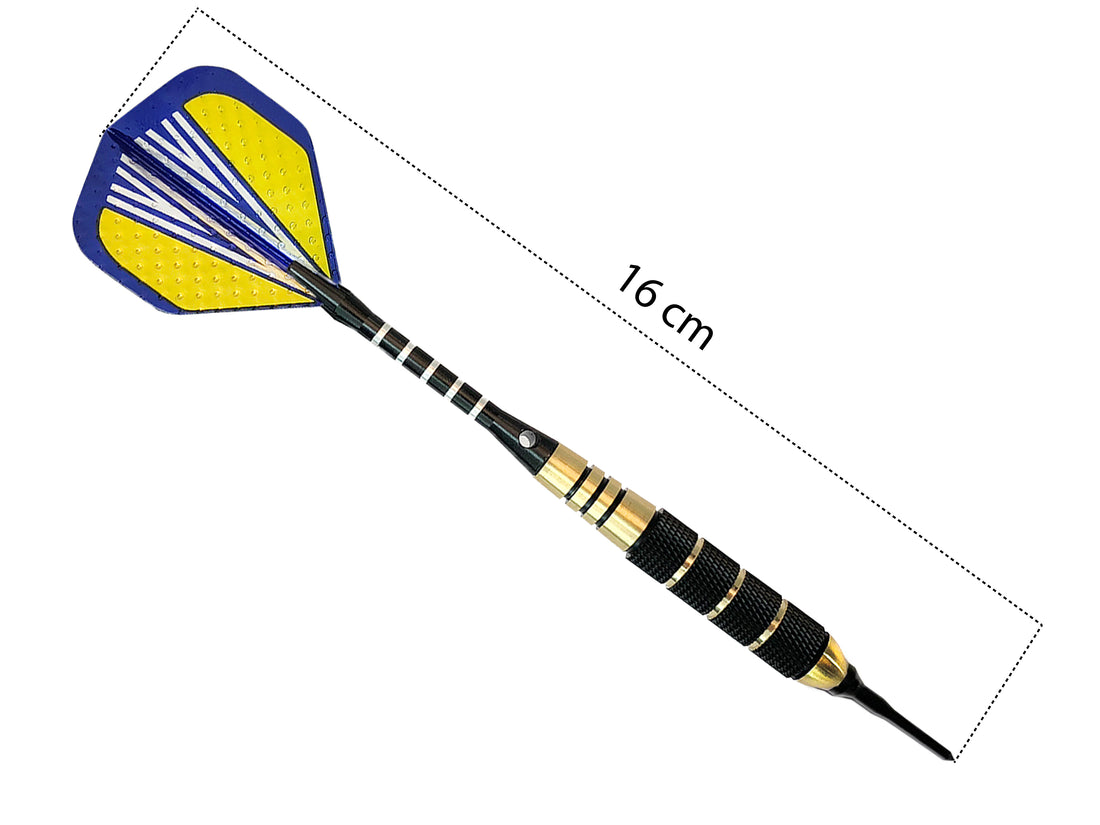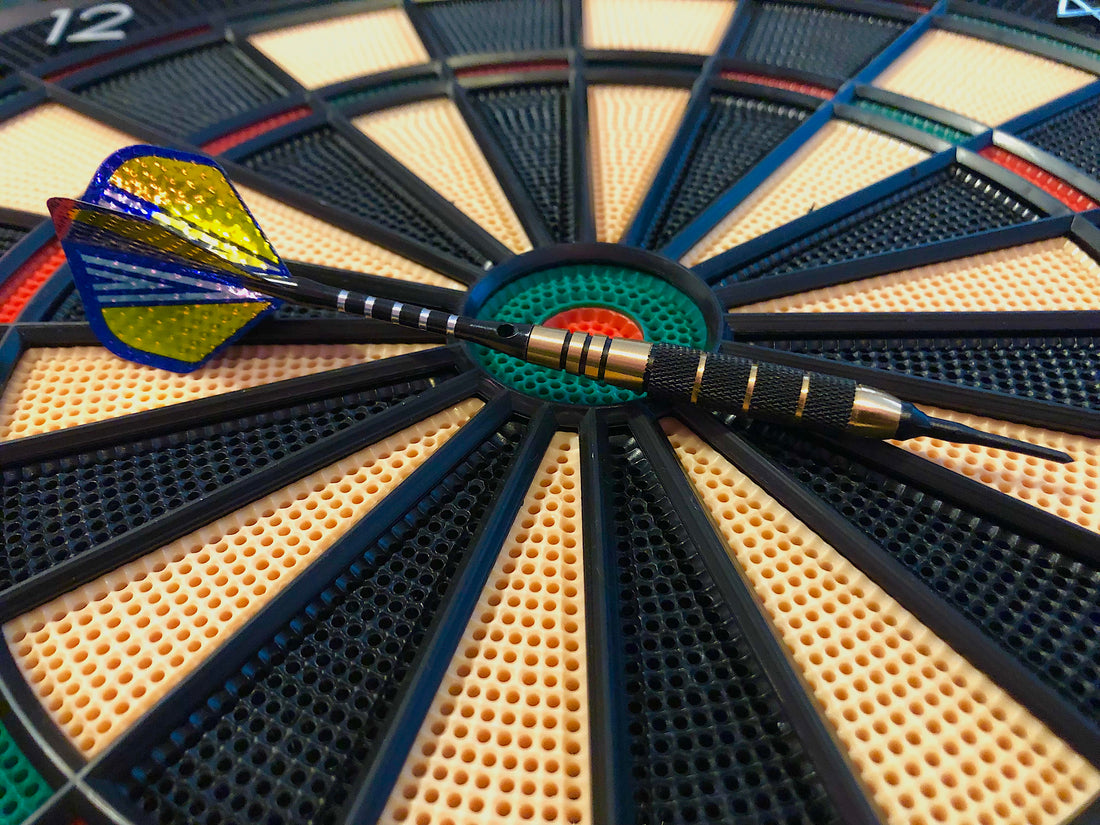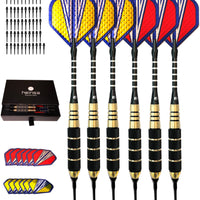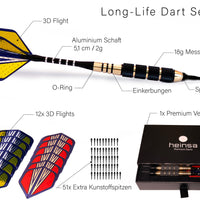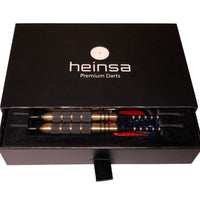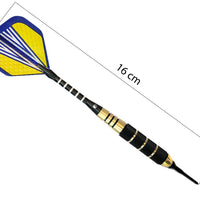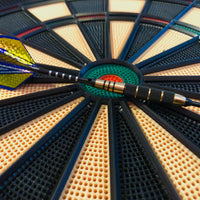 heinsa darts with plastic tip 18g (set of 6)
Delivery time within DE 1-3 days
60 days money back guarantee
Free shipping from 29 EUR
Designed in Berlin
We develop our professional quality dart sets for beginners and advanced players.
Pre-assembled O-rings prevent the shafts from slipping
51x extra dart plastic tips to exchange
Aluminium shafts are extra stable
Premium packaging with magnetic closure
Description
HIGH QUALITY & PRECISE - The superbly crafted brass darts with plastic tip 18g are evenly balanced for a stable trajectory. Our brass barrel weighs 18g - our dart with aluminum shaft and mounted flight weighs a total of 20g.
BEST GRIP- Our brass darts have a beautiful grip structure that allows for any finger placement. Four non-slip fields at the beginning of the barrel ensure you have the perfect grip for your individual throw. In order to guarantee you an even more precise feeling when throwing, there are three additional notches for the thumb and forefinger at the end of the barrel.
PREMIUM ACCESSORIES - We have selected the right dart accessories for you so that you can enjoy playing for a long time. This includes a total of 12 aluminum-coated flights, 51 plastic dart tips - so you can replace broken tips at any time and pre-assembled rubber rings between the barrel and shaft prevent the shafts from automatically twisting off.
SCOPE OF DELIVERY - 6x darts with plastic tips, 6x aluminum shafts, 12x aluminum coated flights, 6x O-rings (pre-assembled), 51x extra plastic tips, 1x high-quality black packaging with magnetic closure.
Delivery time within Germany:

Heinsa will cover the postage for shipping and returns within Germany and the costs for packaging for you.

DHL GoGreen within Germany – 0.00 EUR
Immediately DHL usually delivers available items within 1-3 working days.

DHL international to EU member states - 4.99 EUR
DHL delivers immediately available items in the Usually within 5-7 working days.
From a value of 150 euros, we will take care of the shipping for you. Shipping to Switzerland costs a flat rate of 19.95 euros.

DHL international rest of the world – 19.99 EUR
DHL usually delivers items that are immediately available within 7-10 working days.
From 150 euros value of goods we will take care of the shipping for you.
Return
You have the right to withdraw from this contract within 60 days without giving a reason.
The return shipment goes to our warehouse with the following address:
heinsa c/o EMIRAT Handling & Fulfillment GmbH & Co. KG
Siemensstraße 8, Halle 3
85221 DachauGermany
You can contact us at any time if you have any questions about your delivery atsupport@heinsa.de
Contact
Due to the home office regulations, we can currently only be reached via email or Whatsapp.
24h customer service at:
Email: support@heinsa.de
Whatsapp: 01751012018
Return
If you want to return your item, just send us a short email or Whatsapp and we will send you a free return label

postal address:

heinsa c/o Thore Seidler

Kopenhagener Str. 42
10437 Berlin
Germany