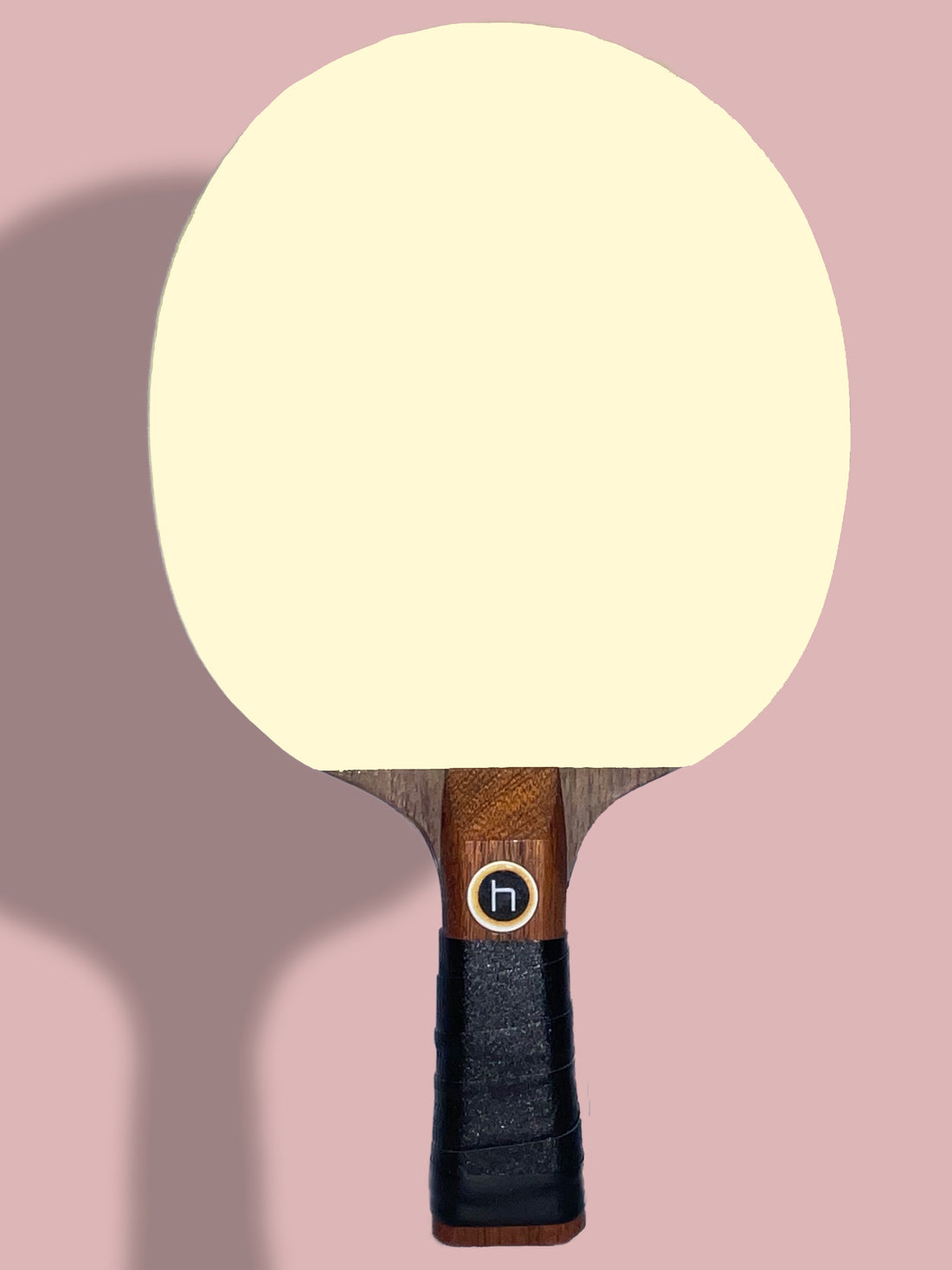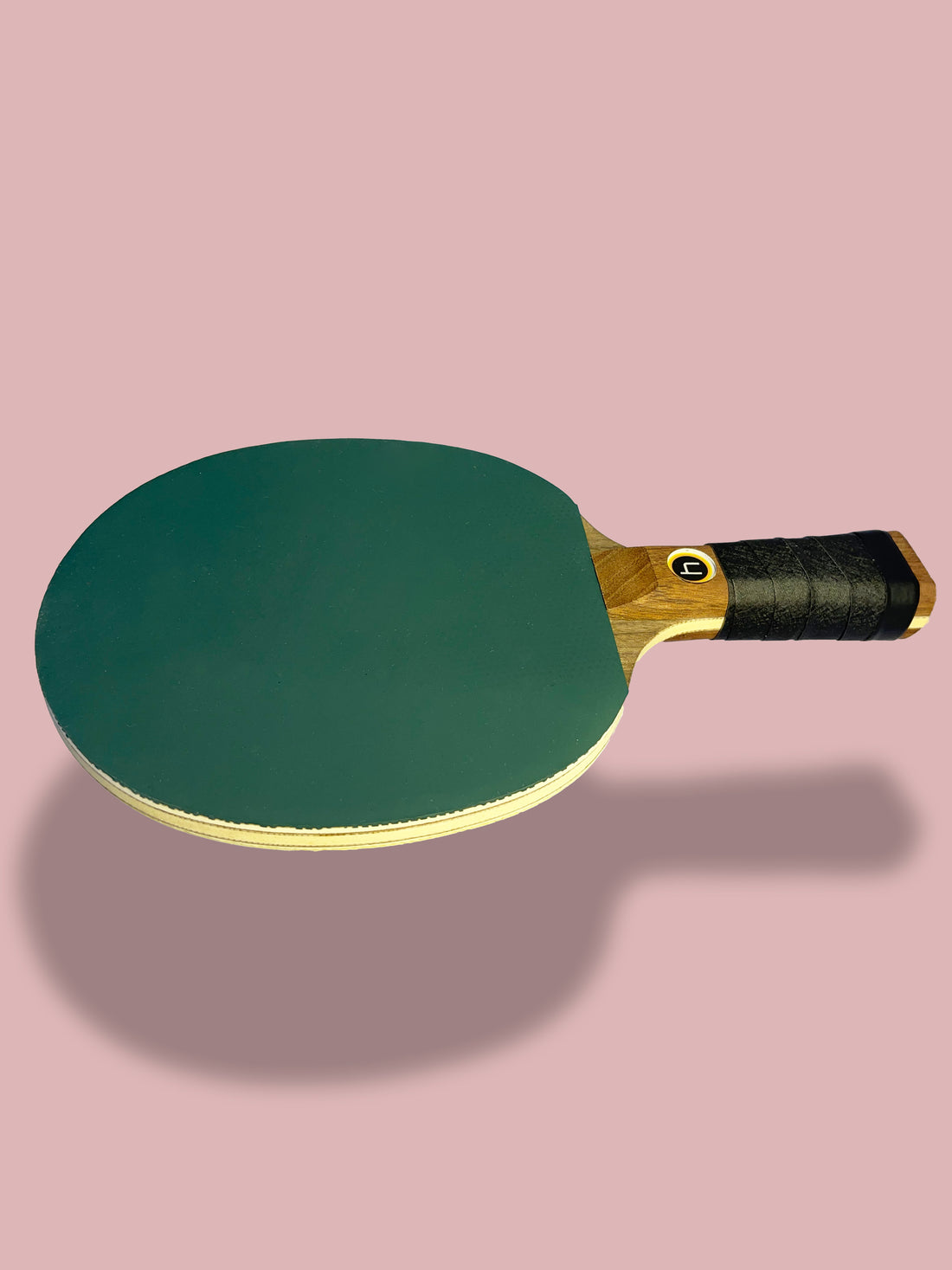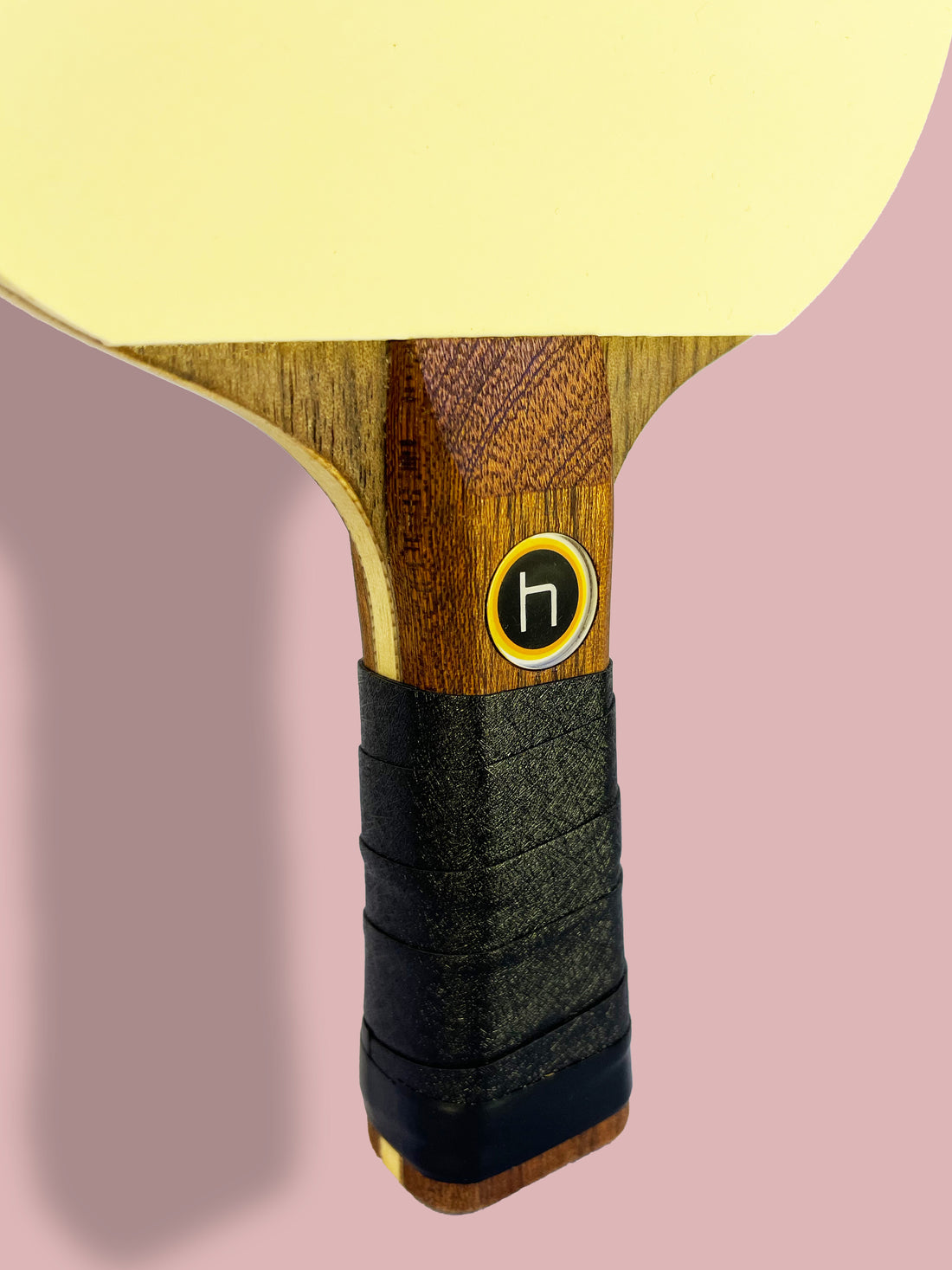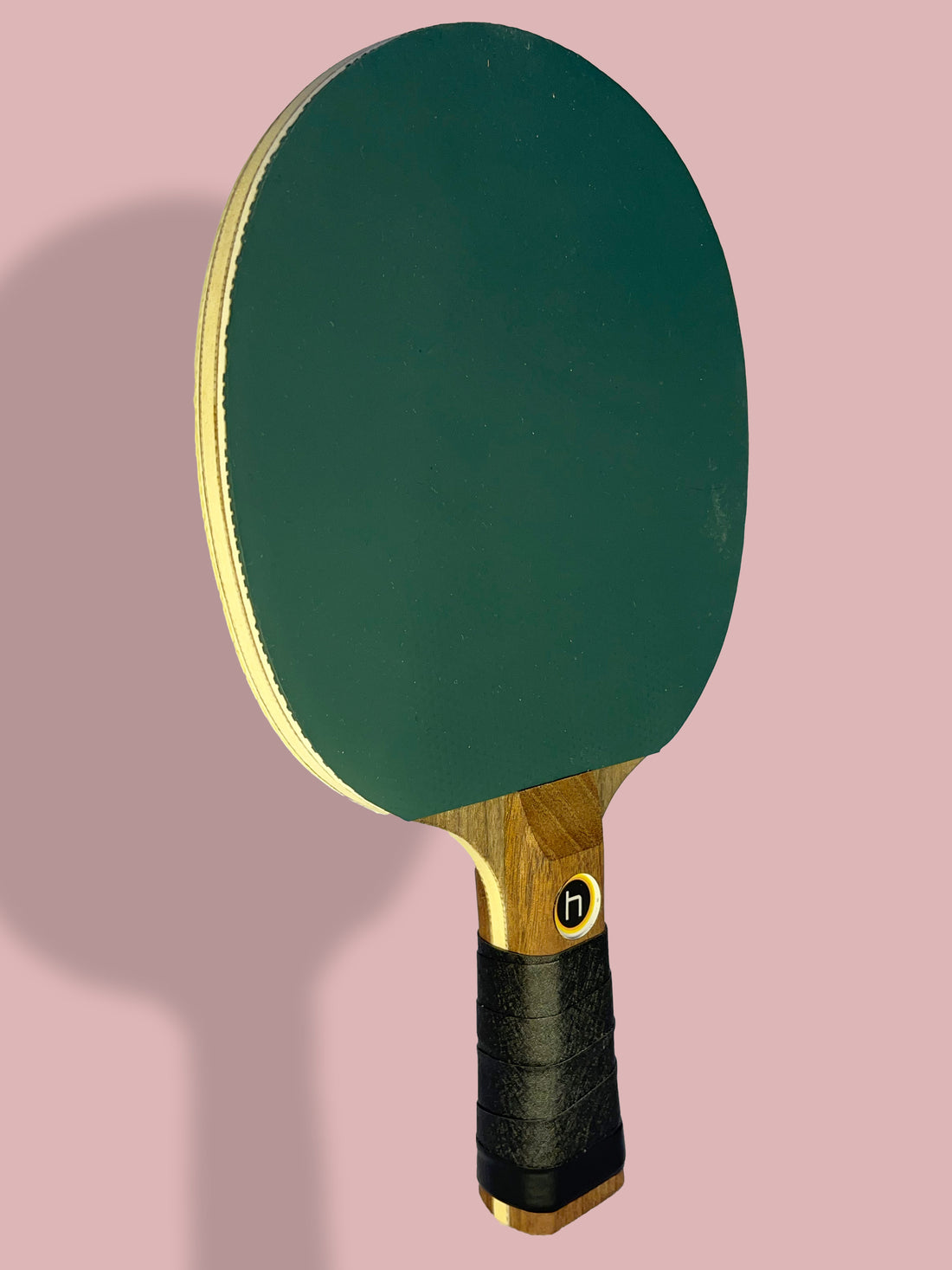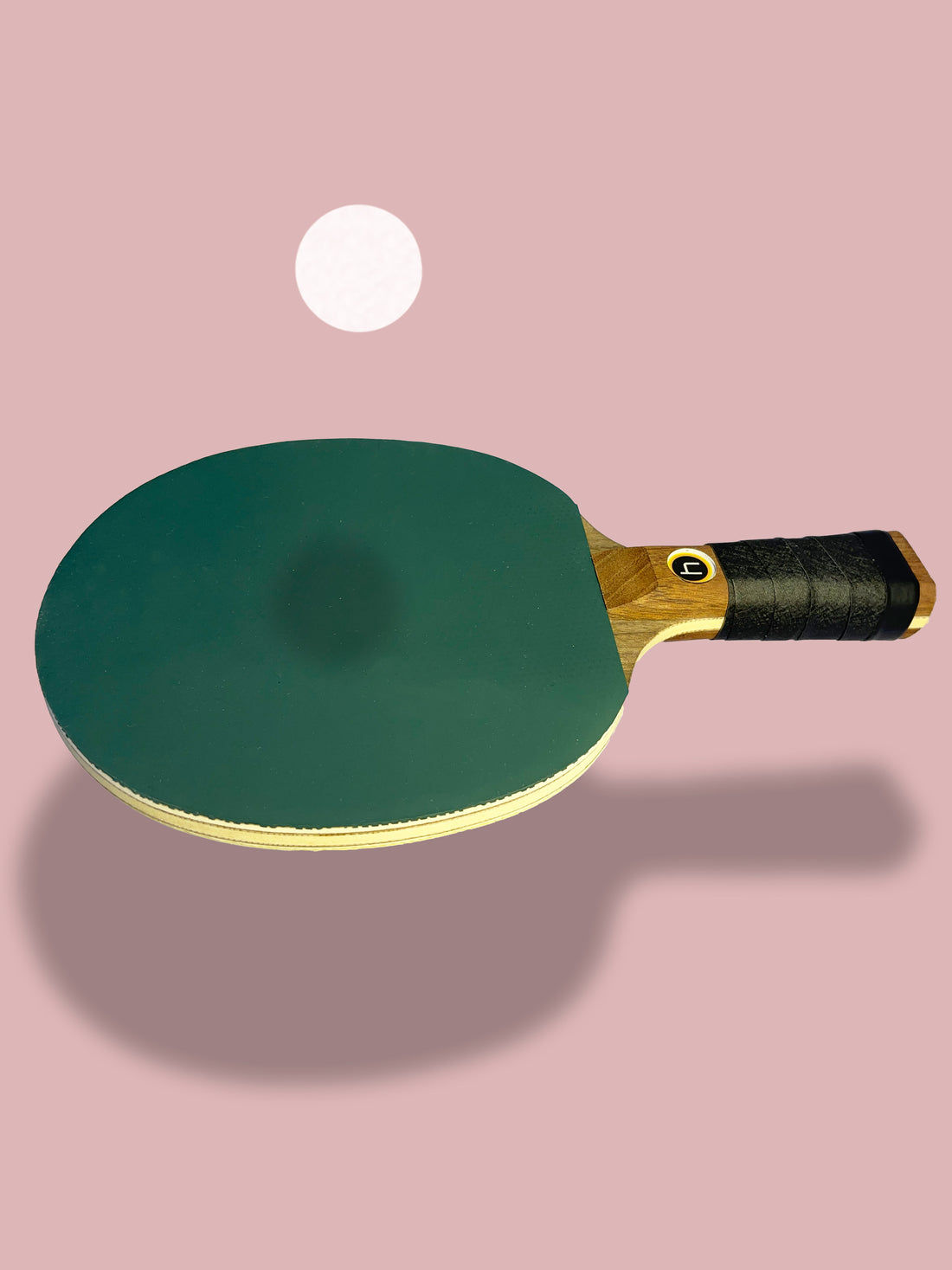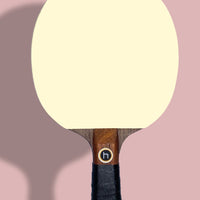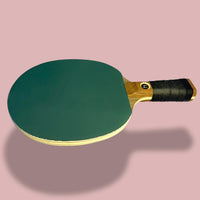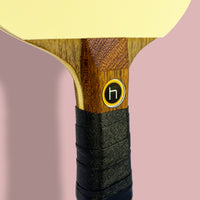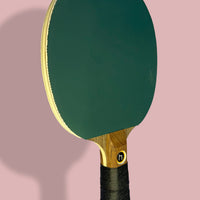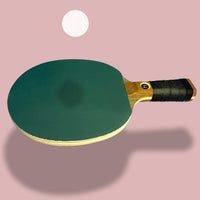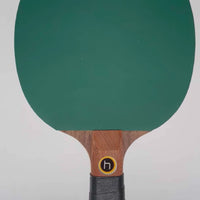 Table tennis bat "bosque" made of walnut
Delivery time within DE 1-3 days
60 days money back guarantee
Free shipping from 29 EUR
Designed in Berlin
LIMITED to 500 pieces
Game Features
Firm grip thanks to extra grip tape
Excellent control
Extra light through spruce and walnut
All-rounder for ambitious players
I am "bosque" a table tennis bat made of 5 layers of fine natural wood: walnut, spruce, abachi, spruce and walnut. This makes me light and you can play me with a lot of feeling for the ball, but at the same time build up enough speed. My pads are 1.8mm thick, not too much, not too little. Extra grip tape makes me non-slip.
✓ UNIQUE DESIGN - It's time that your old trowel from the basement finally became modern. That's why we developed "bosque", the pretty table tennis bat from next door. The topping is forest green and beige. But the inner values ​​are also convincing...
✓ NOBLE WOODS - Bosque combines offensive and defensive play, making it easier to find your way into the game, but you still have enough energy for your counterattack. 5 noble layers of natural wood: walnut, spruce, obeche, spruce and walnut combine speed and feel for the ball.
✓ VERY LIGHT - The blades are particularly light, with 75g you can smash for hours without getting a lame arm.
✓ BALANCE RUBBER - The pretty 1.8mm green-beige rubber achieves exactly the balance between speed and ball control and thus complements the woods perfectly. In addition, you achieve an excellent spin.
✓ ECOLOGICAL PACKAGING - The packaging of your racquet consists of pressed grass, more precisely a white grass cardboard box with a banderole. Also ideal as a gift.

Scope of delivery
1x table tennis bat, 1x grass box.
Delivery time within Germany
1-3 business days
Das Porto für den Versand ab 29,90 Euro Warenwert innerhalb Deutschlands, sowie die Kosten für die Verpackung übernimmt heinsa für Dich.

DHL GoGreen innerhalb Deutschlands – Kostenloser Versand ab 29,90 EUR
Sofort verfügbare Artikel liefert DHL in der Regel innerhalb von 1-3 Werktagen. 3,90 EUR Versandentgelt für Artikel unter 29,90 Euro.

DHL international in Mitgliedstaaten der EU - 9,99 EUR
Sofort verfügbare Artikel liefert DHL in der Regel innerhalb von 5-7 Werktagen.
Ab 150 Euro Warenwert übernehmen wir den Versand für Dich. Der Versand in die Schweiz kostet pauschal 19,95 Euro. 

DHL international Rest der Welt – 49,90 EUR
Sofort verfügbare Artikel liefert DHL in der Regel innerhalb von 7-10 Werktagen.


Rückgabe 
Du hast das Recht, binnen 60 Tagen ohne Angabe von Gründen diesen Vertrag zu widerrufen.
Der Rückversand geht an unser Lager mit der folgenden Adresse: 
heinsa c/o Seidler
Hildeweg 18a
22559 Hamburg
Deutschland
Du kannst Dich jederzeit bei uns melden, wenn Du Fragen zu Deiner Lieferung hast untersupport@heinsa.de
Kontakt
Wir sind aufgrund der Home-Office Regelungen momentan nur über Email oder Whatsapp erreichbar. 
24h Kundenservice unter: 
Email: support@heinsa.de
Whatsapp: 01751012018
Retoure
Wenn du deinen Artikel zurückgeben möchtest, schick uns einfach eine kurze Email oder Whatsapp und wir schicken dir ein kostenloses Rücksendelabel
Postanschrift:
heinsa c/o Thore Seidler 
Kopenhagener Str. 42
10437 Berlin
Deutschland