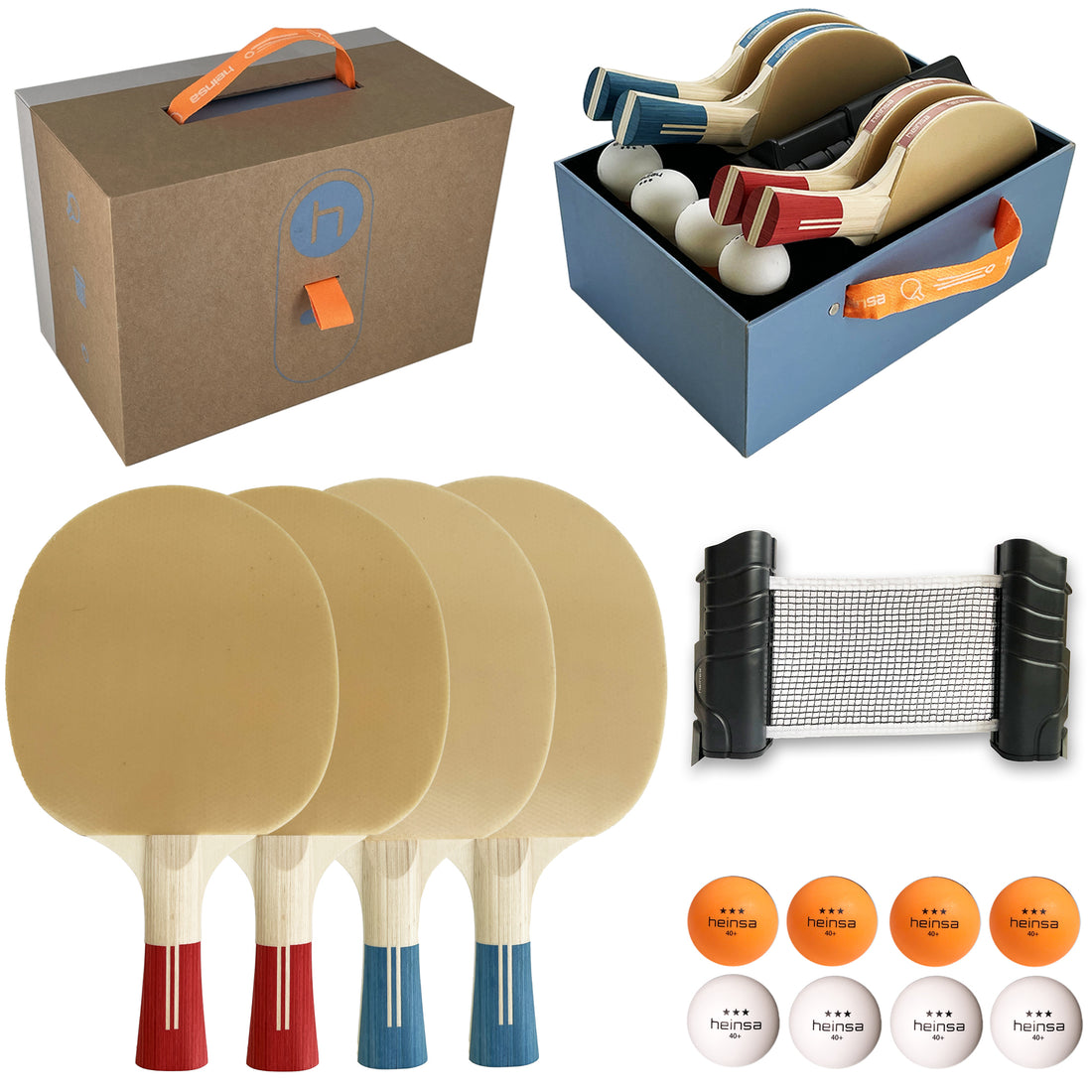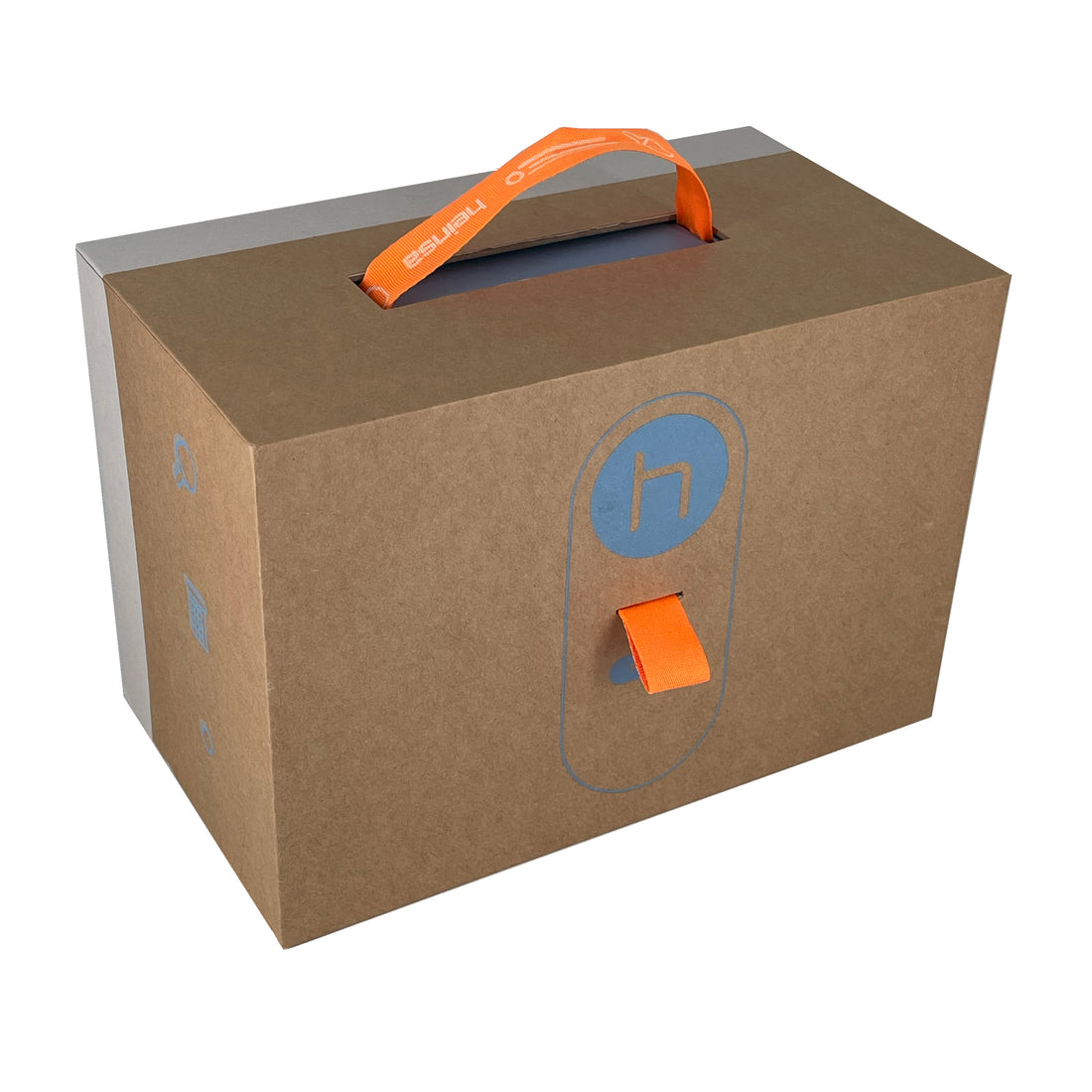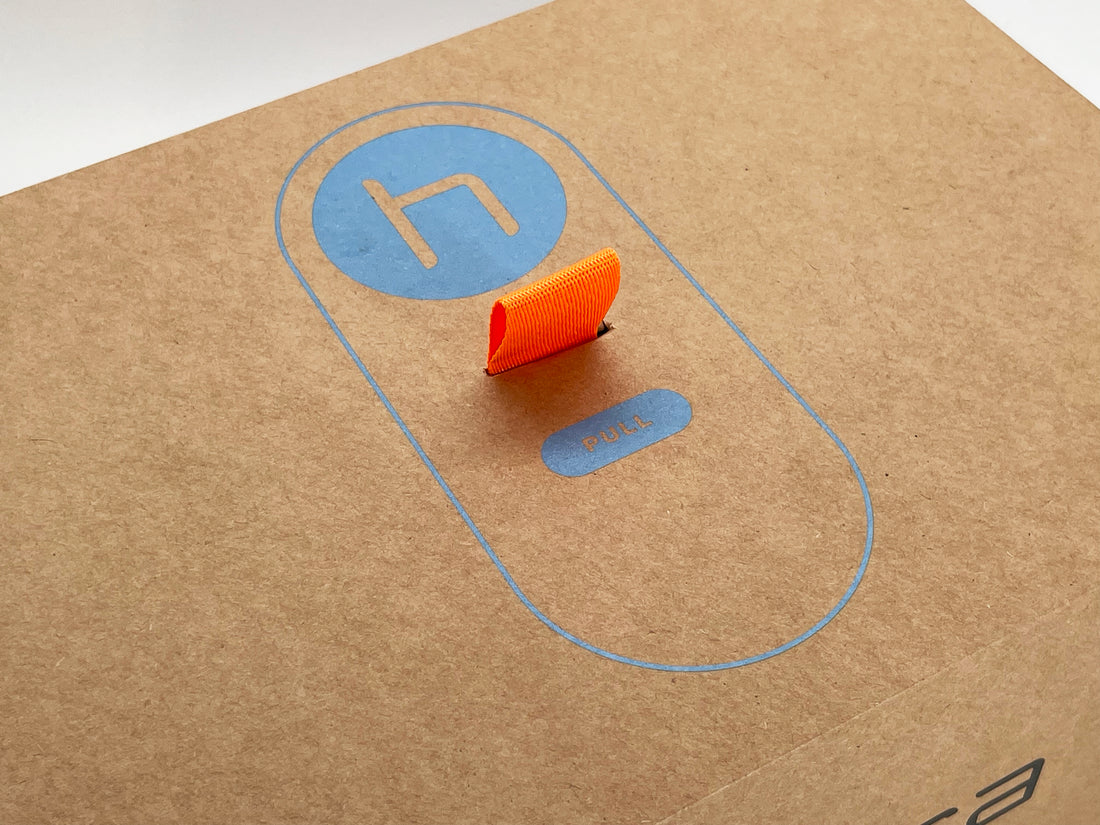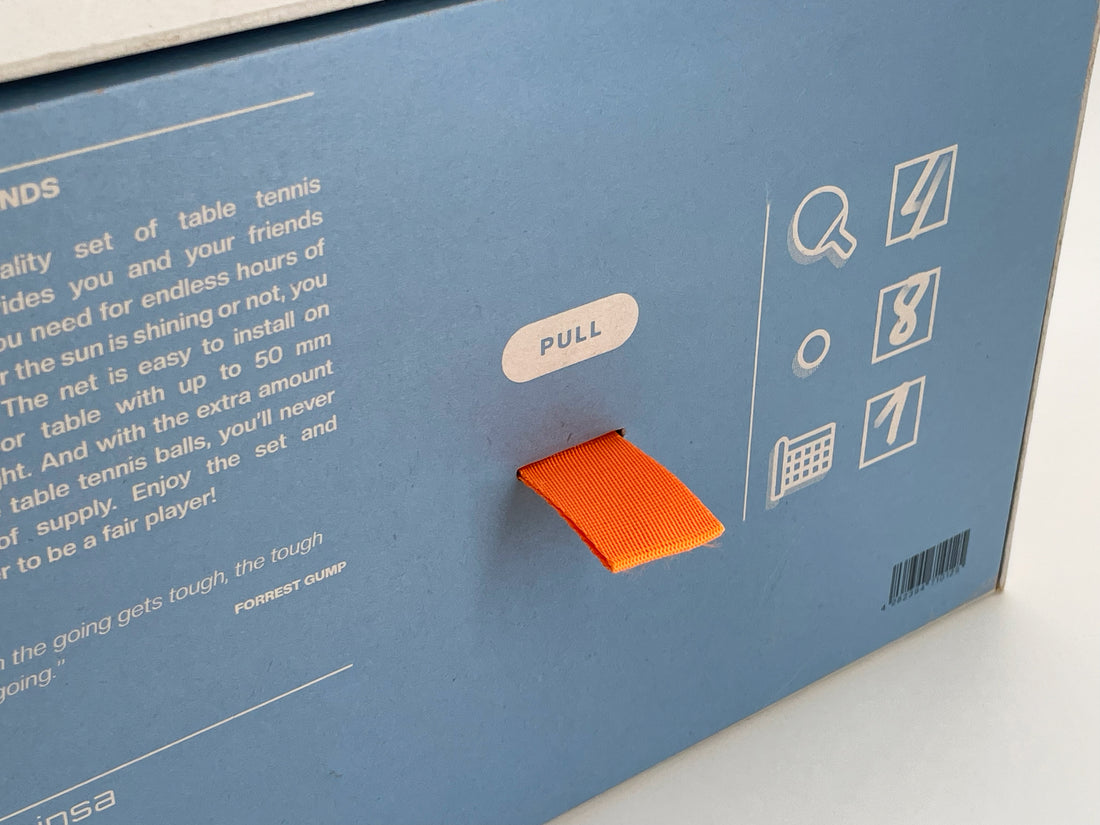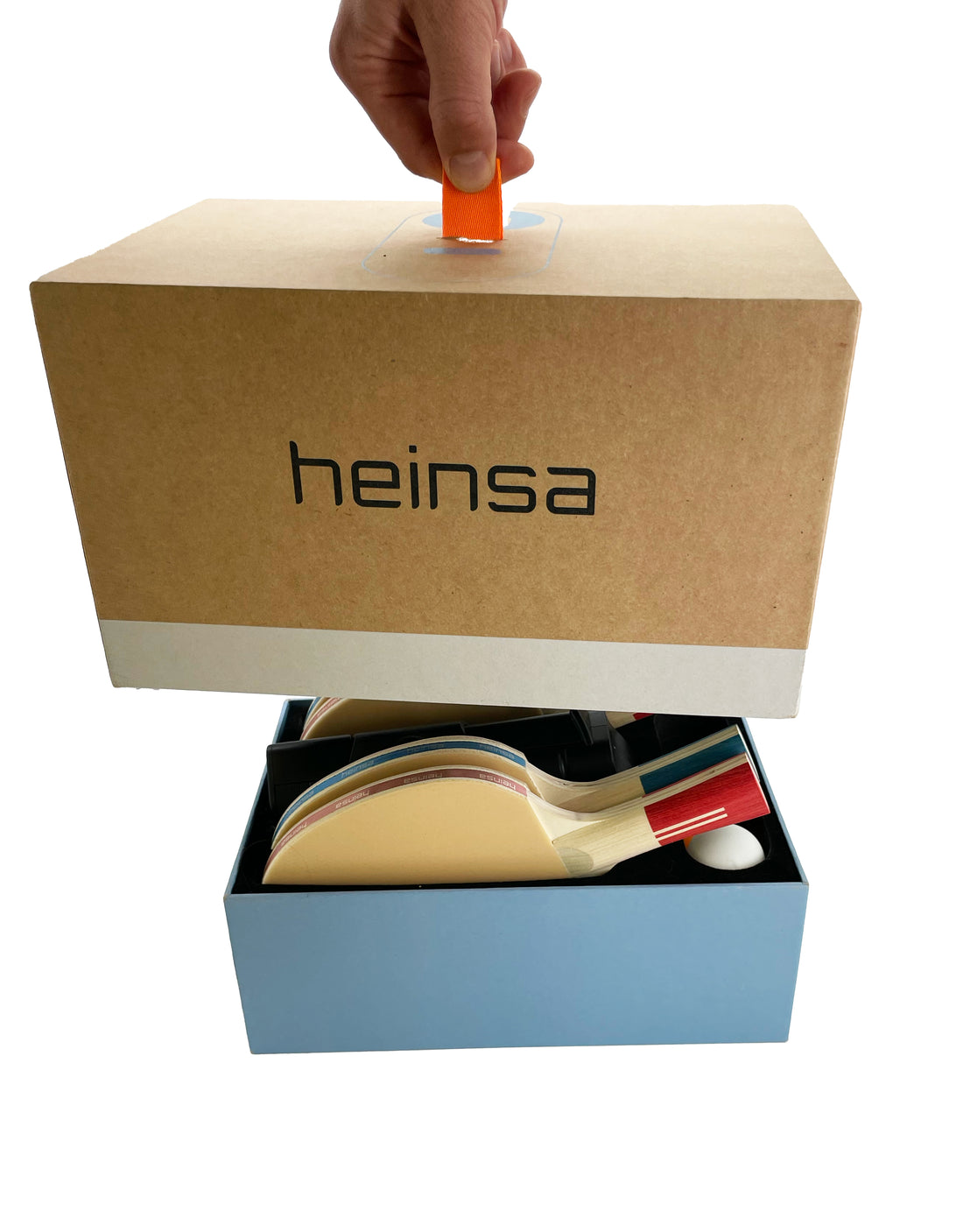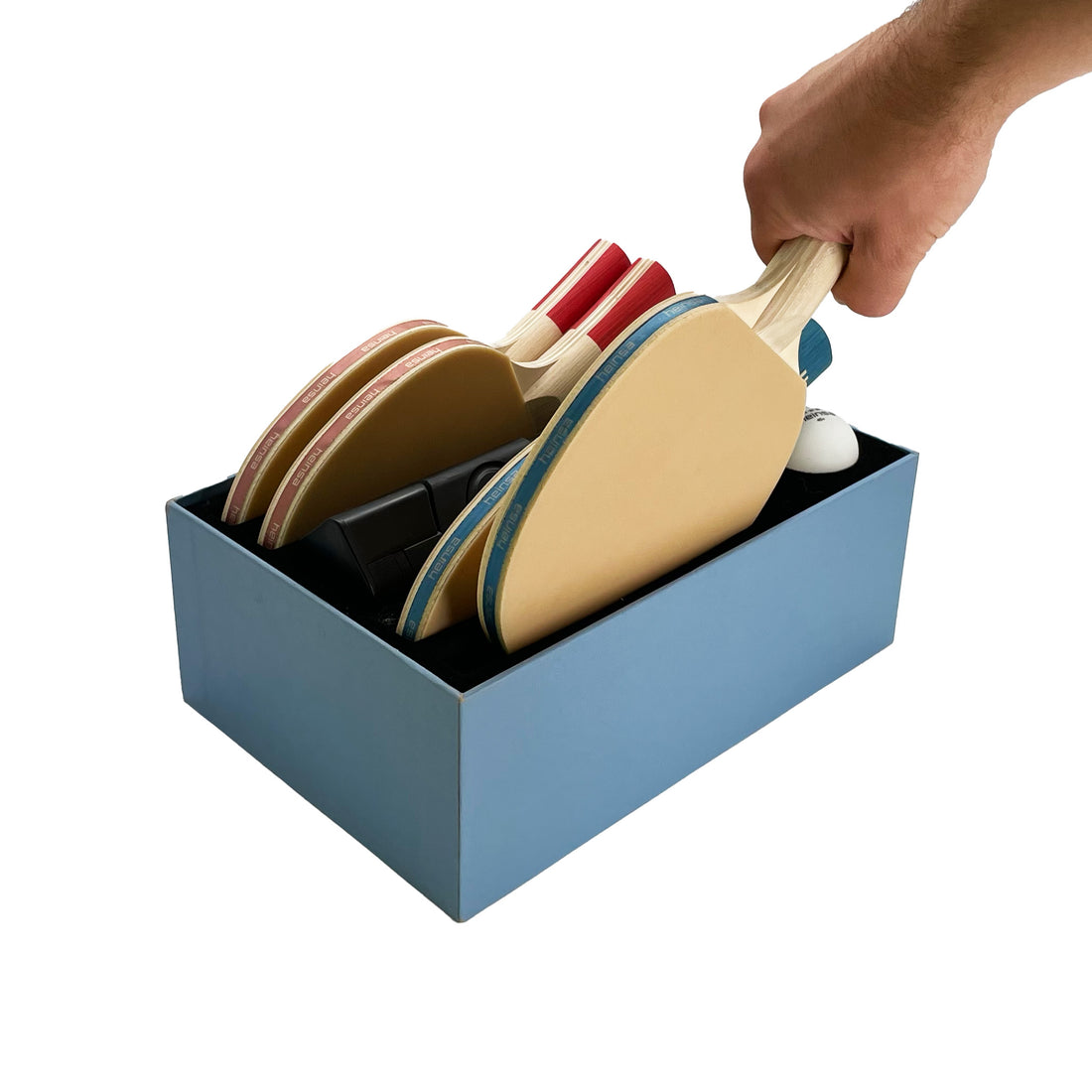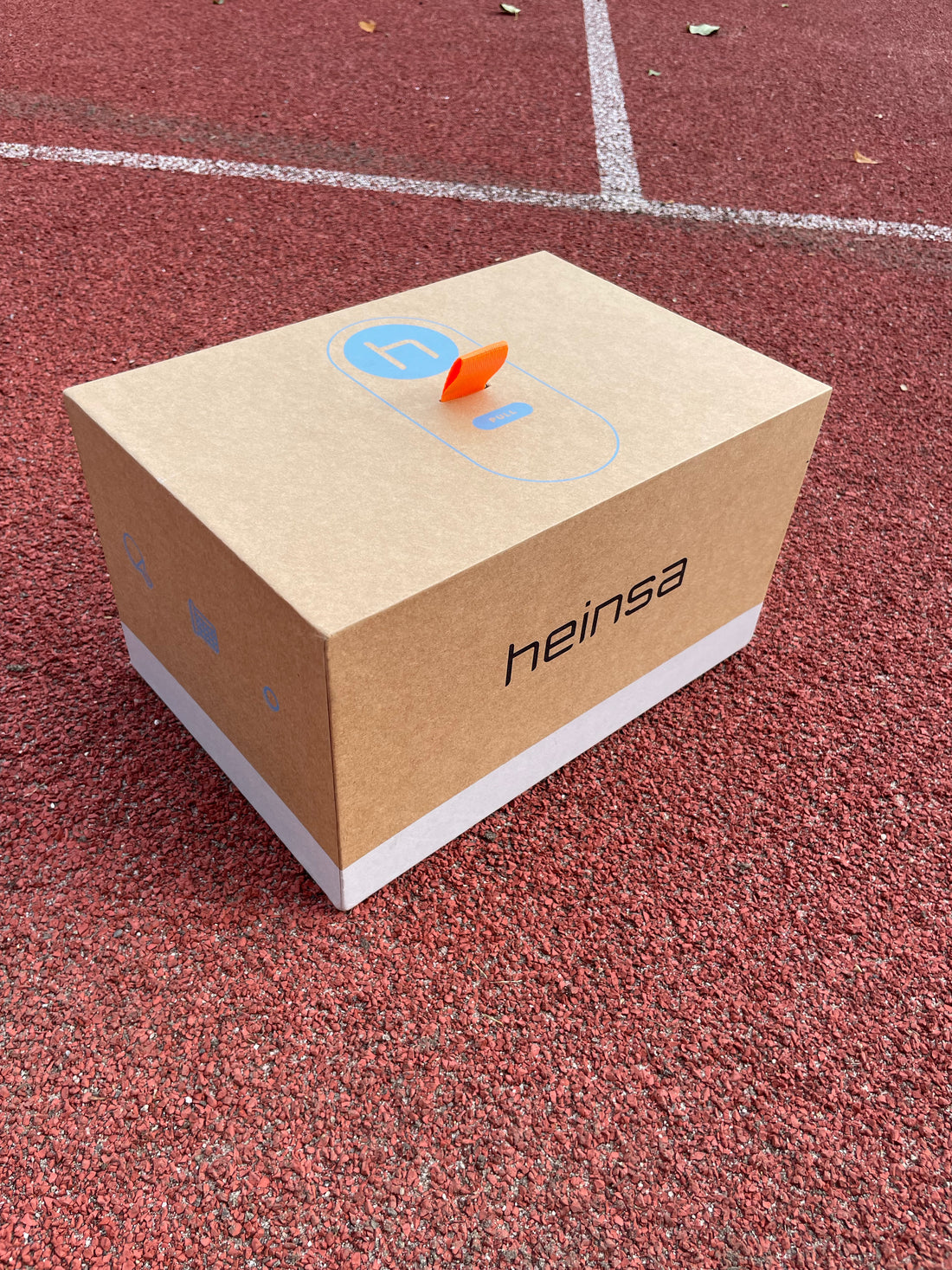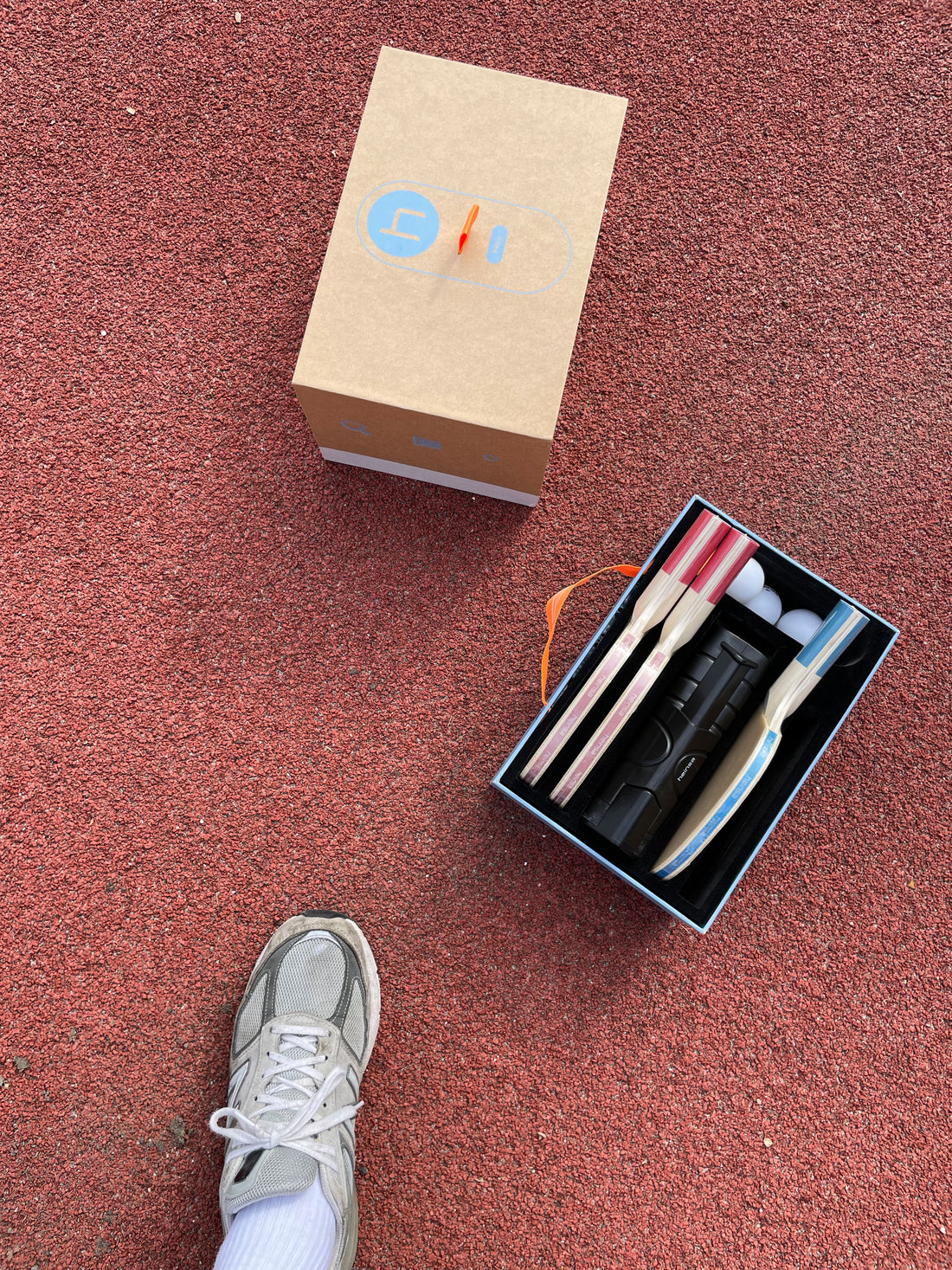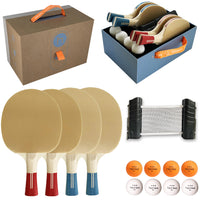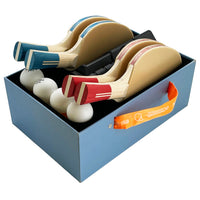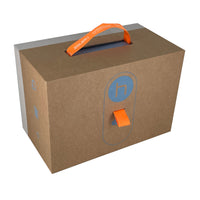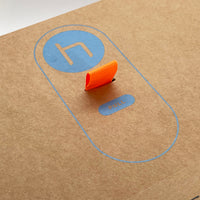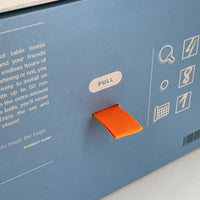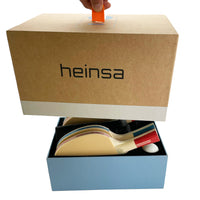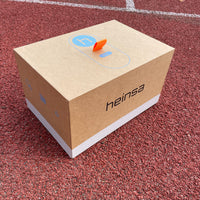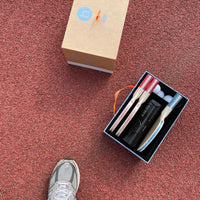 Premium 4er Box Tischtennisschläger mit Zubehör
Entdecke das Heinsa Tischtennisschläger Set - das ultimative Paket für Tischtennis-Enthusiasten! Hier sind fünf Gründe, warum dieses Set ein Muss für jeden Ping-Pong-Fan ist:
1. Vielseitiges Design: Das Heinsa Tischtennisschläger Set enthält vier hochwertige Schläger, darunter zwei in lebendigem Blau und zwei in auffälligem Rot. Mit ihren beige gefärbten Belägen sehen sie nicht nur toll aus, sondern bieten auch eine hervorragende Ballkontrolle.
2. Innovative Verpackung: Heinsa hat eine innovative Verpackung entwickelt, die das Set noch begehrlicher macht. Mit einem praktischen Griff und einem einfachen Schiebemechanismus kannst du deine Schläger direkt an der Tischtennisplatte bereithalten. Einfach an der Lasche ziehen, und schon kann das Spiel beginnen.
3. Sofortige Spielspaß: Dank der cleveren Verpackung hast du deine Schläger immer griffbereit. Kein langes Suchen mehr in Taschen oder Schränken – starte das Spiel in Sekundenschnelle und genieße mehr Zeit am Tisch.
4. Zusätzliche Bälle: Um sicherzustellen, dass dein Spiel nie ins Stocken gerät, enthält dieses Set acht Extra-Tischtennisbälle. So kannst du stundenlang Spaß haben, ohne dir Gedanken über verlorene oder abgenutzte Bälle machen zu müssen.
5. Mobiles Netz inklusive: Wir haben an alles gedacht! In diesem Set findest du auch ein mobiles Tischtennisnetz, das du problemlos an jedem Tisch befestigen kannst. Egal, ob du zu Hause, im Büro oder im Park spielen möchtest – mit diesem Set bist du überall bereit für spannende Matches.
Dieses Heinsa Tischtennisschläger Set ist das Ergebnis sorgfältiger Planung und bietet alles, was du für ein aufregendes Tischtennisspiel benötigst. Verpasse nicht die Gelegenheit, dein Spiel auf die nächste Stufe zu heben. Dieses Set eignet sich hervorragend für Familien und Freunde, die Wert auf gute Qualität legen. Hol dir jetzt dein Set und genieße stundenlangen Tischtennisspaß mit deinen Liebsten!
Lieferumfang: 4x Tischtennisschläger in Blau und Rot, 8x Tischtennisbälle, 1x Mobiles Tischtennisnetz, 1x Premium Verpackung aus Pappe mit Griff
Heinsa will cover the postage for shipping and returns within Germany and the costs for packaging for you.

DHL GoGreen within Germany – 0.00 EUR
Immediately DHL usually delivers available items within 1-3 working days.

DHL international to EU member states - 4.99 EUR
DHL delivers immediately available items in the Usually within 5-7 working days.
From a value of 150 euros, we will take care of the shipping for you. Shipping to Switzerland costs a flat rate of 19.95 euros.

DHL international rest of the world – 19.99 EUR
DHL usually delivers items that are immediately available within 7-10 working days.
From 150 euros value of goods we will take care of the shipping for you.
Return
You have the right to withdraw from this contract within 60 days without giving a reason.
The return shipment goes to our warehouse with the following address:
heinsa c/o EMIRAT Handling & Fulfillment GmbH & Co. KG
Siemensstraße 8, Halle 3
85221 DachauGermany
You can contact us at any time if you have any questions about your delivery atsupport@heinsa.de
Contact
Due to the home office regulations, we can currently only be reached via email or Whatsapp.
24h customer service at:
Email: support@heinsa.de
Whatsapp: 01751012018
Return
If you want to return your item, just send us a short email or Whatsapp and we will send you a free return label

postal address:

heinsa c/o Thore Seidler

Kopenhagener Str. 42
10437 Berlin
Germany